Sure, surveying and mapping is the bedrock of what we do, but it's also just the beginning. We take on in-depth projects that require niche expertise, with an all-star team of civil engineers, professional surveyors, and right of way pros whom you'd be proud to call an extension of your company.
All Your surveying and engineering services. Rolled into one.
For land development projects, there's only one call to make. From day one, our experienced team steps in to help engineering firms and right of way companies with all aspects of their project. From conducting surveys for land acquisition or site surveys, to feasibility studies and producing GIS maps, all the way to performing civil engineering work, just consider almost any task you give us—managed.

Topographic/Design Survey
ALTA/ACSM Land Title Survey
Boundary Surveys
Lot Surveys
Route Surveys
Construction Staking
Well Location Surveys
Utility Construction Staking
Right of Way Parcel Plats/Descriptions
Site Selection and Land Use Planning
Zoning Process
Rezoning and Code Reviews
Grading and Earthwork
Parking and Circulation Designs
Civil Design and Analysis
DOT Crossing Permit Survey
COE Crossing Permit Survey
Construction Survey
"As Built" Surveying
Geodetic Control Survey
Airborne LiDAR
Aerial Photogrammetric Mapping
3D laser scanning for Complex/Unsafe
Prepare Alignment Sheets
General Site Development
Erosion Control
Roadway Planning & Functional Plans
Residential Subdivisions
Commercial Developments
Water Flow & Pressure Analysis
Unit Designation Survey
Well Pad/Access Survey
API 650 Hydrostatic Surveys
Containment Volume Calculations
Pipeline Locating
PCM Locating
Environments
Subdivision Platting
Well Permit Survey
Industrial Site Development
DEQ, EPA, COE, USFW, USACE, FEMA Permitting
Utility Relocations & Design
Stormwater & Flood Control
Universal Surveying & Mapping is a multi-disciplinary civil engineering and land surveying firm with expertise in land development, planning, transportation projects, utilities, construction inspection, and surveying solutions. When we are onboard, we are part of your team, with the integrity and desire to exceed expectations.
Our people are committed to quality service. Being part of your team means the results of your project are personal to us, including your timeline and budget. Not only are we willing to do what it takes to complete jobs for clients across sectors—you get the best of both worlds with personal service and the backing of an established industry expert. All your project needs are integrated at Universal for a one-stop-shop experience. Plus, fewer contacts mean less duplication of work and a more streamlined process to get you to the next stage.
We work with the latest technology and software on the market to keep calculations as accurate as possible, eliminating costly errors and providing smart, innovative solutions to our clients. The tools—such as Robotic Total Station, terrestrial laser scanning, airborne LiDAR and more, mean that we're able to execute our craft with precision. 
Our team of engineers, surveyors, and technicians take great pride in the quality and accuracy of the engineering and surveying work they deliver. We hire seasoned professionals who often enjoy long careers with the Universal family, honing their instincts and knowledge of regulations that help put the final polish on every aspect of the job.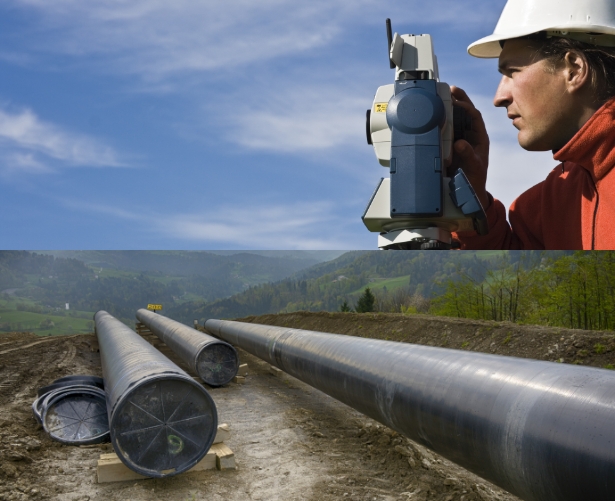 by Universal Surveying & Mapping since 2013.