From initial route planning to final construction support, Universal Field Services helps see your oil and gas pipeline projects from beginning to end.
We Get the details.
You give the green light.
On any project, the final product is just the tip of the iceberg. The research, document gathering, route planning, permitting, negotiating—is the unseen mountain of work that ultimately makes a pipeline project possible. That's where our experience really works for you. Because we've seen it all and completed it all, we're able to navigate through each phase with certainty, providing the data you need for your approval.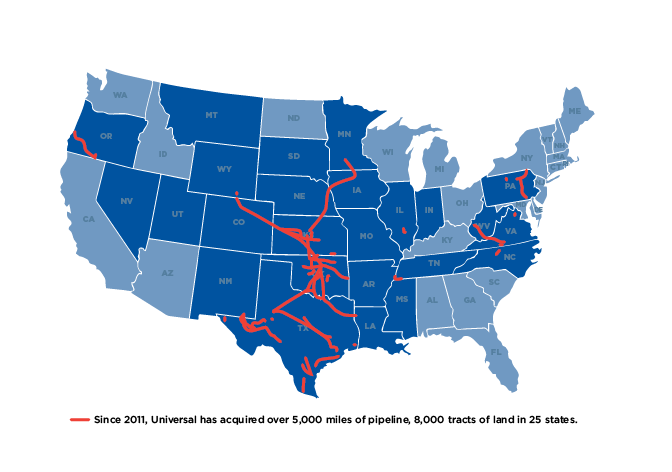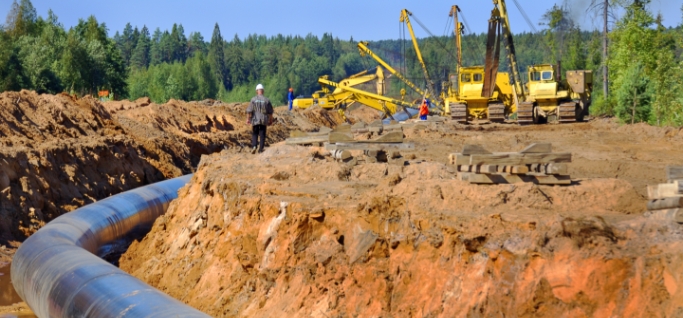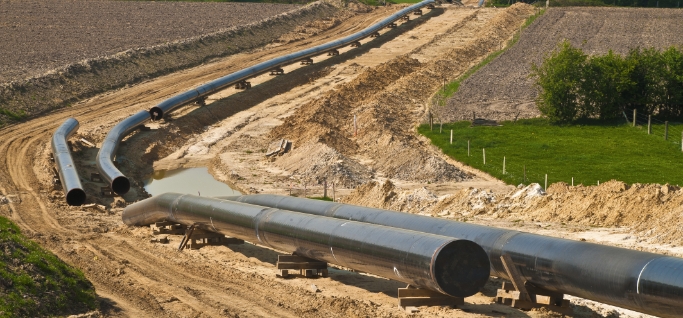 A Proven Process that works for you.
We have the phases of pipeline projects down to a streamlined process—which you can rely on to avoid many pitfalls and delays that come with complex assignments. From the early research stages, to the permitting and title phases, all the way through construction support, we're your right-hand man.
Let us do the legwork, like conducting title searches—checking records for liens, mortgages, and other encumbrances— leasing mineral rights, coordinating with other agencies, negotiating agreements and more. We do it all, including construction support.
• Valve Sites
• Pump Stations
• Construction Yards
• Access Easements
• Cathodic Protection Facility
• Substations
• Compressor Stations
Through our affiliated companies, Universal Surveying and Mapping and Universal Aerial Ventures, we provide surveying, mapping, engineering, photogrammetry, and inspection services to complement our traditional land and right of way acquisition services.
Pipeline Feasibility Studies
Rights of Entry
Permitting
Environmental Services
GIS/Mapping Services
Database Management
Right of Way Acquisition
Negotiation
Project Management
Appraisal Services
Gathering Systems
Pipeline Route Selection
Pipeline Title Search
Records Management
Settlement of Construction Damages

PIPELINE PROJECTS COMPLETED IN LAST 5 YEARS
Nothing feels better than a job well done. And with our number of completed pipeline assignments growing every year, it never gets old.